Home>
About the Association

Duty Free Shops Association of Japan is a voluntary organization that was founded in 1974. The members are companies doing duty and tax-free shop businesses for outbound passengers at international airports in Japan.
The Association conducts activities such as exchanges of information and ideas among the members for improvements in service and awareness of customers' needs, or research study on the trend of international passenger movements and duty and tax-free systems, aiming to offer customers high quality duty and tax-free articles in comfortable and pleasant environments at the members' duty-free shops.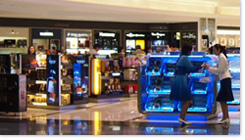 Membership
We have 34 regular members who are duty-free shop operators in the international airports and 1 supporting member who conduct business related to sales of duty and tax-free articles.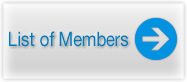 Board Members of the Association
Our current board members are as follows.
| | | |
| --- | --- | --- |
| Chairman | Yasuhide Yonemoto | Senior Managing Director of Japan Airport Terminal Co., Ltd. |
| Vice Deputy Chairman | Toshiaki Takatsu | President of the Asahi Airport Service Co., Ltd. |
| Vice Deputy Chairman | Fumio Asano | Senior Managing Director of Fukuoka Airport Building Co., Ltd. |
| Vice Deputy Chairman | Shuichi Shinya | Managing Director of Centrair Passenger Service Co., Ltd. |
| Auditor | Akihisa Tabe | Kansai Airport Agency Co.,Ltd |
| Auditor | Masatoshi Uchida | Senior Vice President of NAA Retailing Corporation |
| Special Member of board | Motoaki Kishi | President of Airport Senmon Daiten Co., Ltd. |
Head Office
Operation Department of Japan Airport Terminal Co., Ltd.
3-2, Haneda Airport 3-Chome, Ohta-ku, Tokyo, 144-0041, Japan