Aomori Airport Terminal Building Directly-managed Duty Free Shop
We carry imported liquor and cigarettes as well as domestic ones, etc. at very attractive prices for you.
Since we also have a lot of overseas model appliances with different voltages and souvenirs of Aomori, make sure you visit us when you take a international flight at Aomori Airport.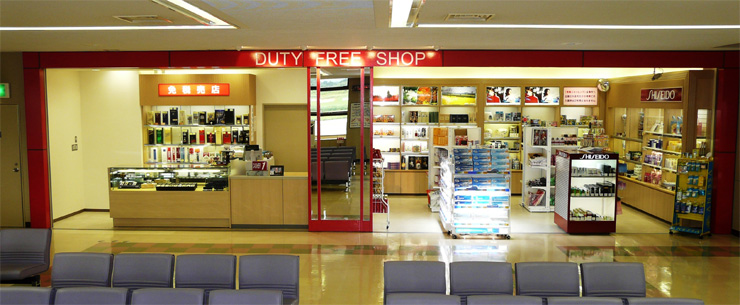 Facility
Aomori Airport
Floor/Area
(General Duty-free Shop)
2F, in international departure waiting room
Line of Goods
Liquor, cigarettes, cosmetics, variety goods, appliances, food, beverages
TEL
017-739-2000
FAX
017-739-2830
Business Hours
(General Duty-free Shop)
Open from 1 hour before departure time to that time.
URL1
Aomori Airport Building Co., Ltd. HP
http://www.aomori-airport.co.jp/

Member's corporate Name
Aomori Airport Building Co., Ltd.