Akita Airport DUTY FREE SHOP
We carry a wide variety of merchandise including imported liquor and cigarettes as well as domestic liquor, cigarettes, food, variety goods and cosmetics.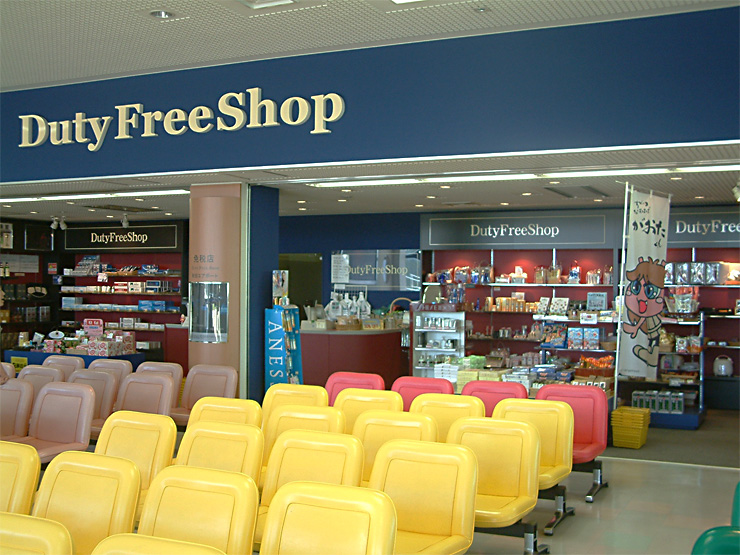 Facility
Akita Airport
Floor/Area
(General Duty-free Shop)
2F, waiting area after passport control
Line of Goods
Liquor, cigarettes, cosmetics, variety goods, food
TEL
018-886-3366
FAX
018-886-3050
Business Hours
(General Duty-free Shop)
Monday, Thursday and Saturday:open from 1 hour and half before departure time to that time.
(Currently, 12:15~13:45)
URL1
Airport Building HP
http://www.akita-airport.com/

URL2
Akita Airport Shop HP
http://www.omiyageakita.com/

URL3
Akita Prefectural Tourist Federation HP
http://www.akitafan.com/

Member's corporate Name
Akita Airport, Terminal Bldg., Ltd.