Narita Airport JAPAN DUTY FREE
Duty-free shop with the history that is the longest in Japan. We open 4 shops in Terminal 1 and Terminal 2 in Narita Airport. As well as selecting fashion and taste‐conscious items carefully, we provide extensive after-sale services. Also, you can reserve duty-free items previously by internet, phone and/or fax. It means you make selection in a relaxed way at home, then receive them at airport easily. Furthermore, when you make advanced reservation, we'll give you reward card that you can get points to turn into money coupons. If you have any questions, please call us.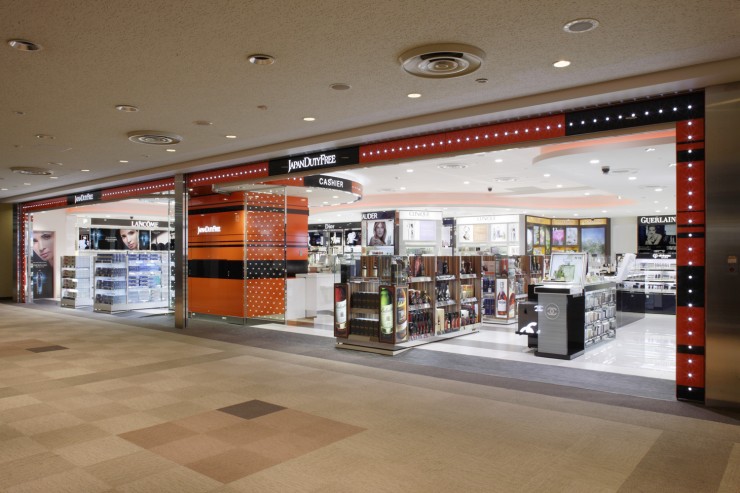 Facility
Narita Airport Terminal 1 and 2
Floor/Area
(General Duty-free Shop)
Terminal 1 north wing:[1] North 1 and [2] North 2
Terminal 2:[3] Main Building Shop and[4] Satellite Shop
Total 4 shops, all of them are in waiting area after passport control on 3F of both Terminals.
Line of Goods
Cosmetics, perfume, cigarettes, liquor, souvenirs, etc.
TEL
0120-082-995
FAX
0120-548-917
Business Hours
(General Duty-free Shop)
[1]8:00~20:30, [2]7:30~20:45
[3]7:30~21:15, [4]8:00~21:00
*Opening and closing time varies depending on shops.
Brand Shop Name
HERMÈS, GUCCI, MONTBLANC, Chloe
URL1
JAPAN DUTY FREE Advanced Reservation HP
https://duty-free-japan.jp/narita/jp/

URL2
Brand Shops Information
https://duty-free-japan.jp/narita/jp/shop_info/shop_info0001.html

Member's corporate Name
Japan Airport Terminal Co., Ltd.