Matsuyama Airport Duty Free Shop
We carry imported and domestic liquor, cigarettes and cosmetics as well as extensive selections of appliances, famous local confections and so on. Make sure you visit us when you board an international flight.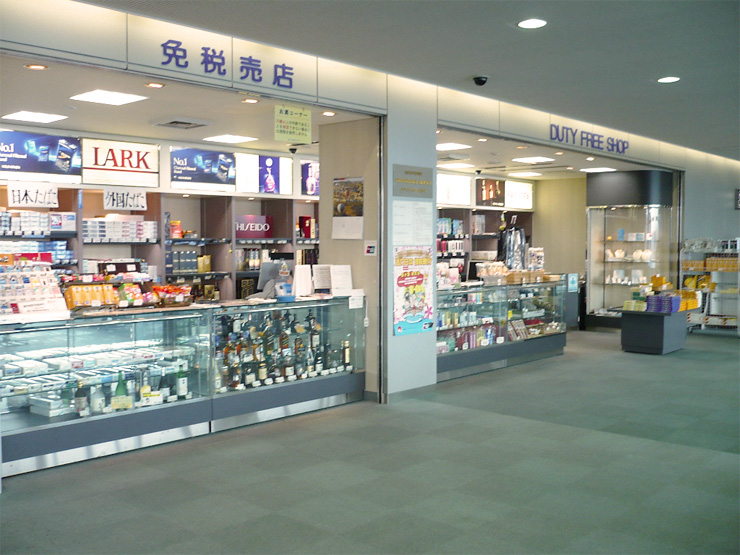 Facility
Matsuyama Airport
Floor/Area
(General Duty-free Shop)
2F, in international departure waiting room
Line of Goods
Japanese sake, shochu, plum wine, whisky, cigarettes, cosmetics, perfume, appliances, folkcrafts, confections
TEL
089-973-5225
FAX
089-973-5246
Business Hours
(General Duty-free Shop)
During international flight operation time
URL1
Shop Information Page
http://www.matsuyama-airport.co.jp/contents/guide/?p=226

URL2
Matsuyama Airport HP
http://www.matsuyama-airport.co.jp/index.shtml

Member's corporate Name
Matsuyama Airport Terminal Building Co., Ltd.